Online cursus Live Home 3D + Procreate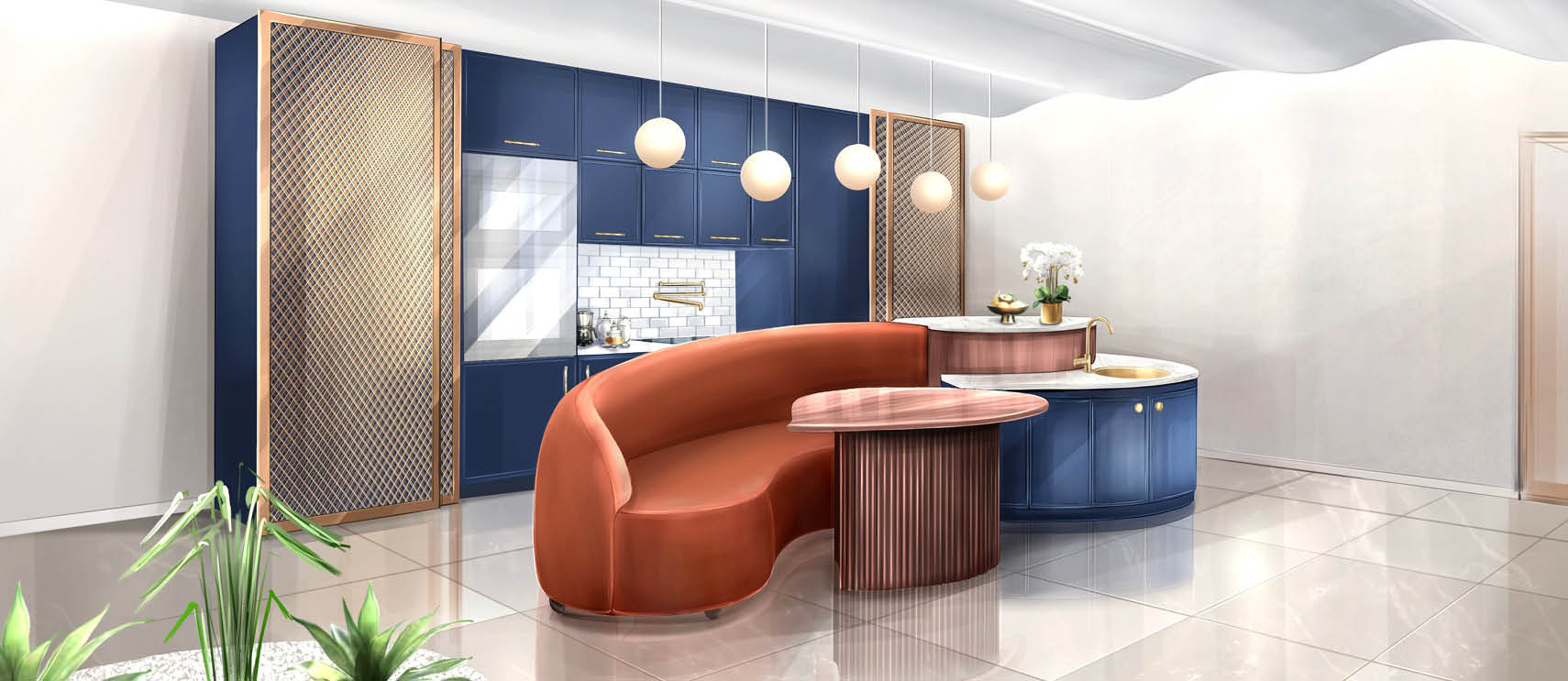 You'll be amazed at how much easier and quicker you can
create unique sketches after enrolling in this course.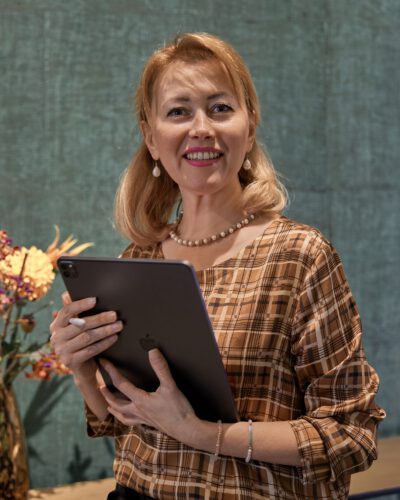 Presenting your proposal with 3D perspectives from different angles will make it possible and simplify for your clients to visualize the final results of your design, which will also make it easier for them to say yes to your proposal!
Interior sketching on iPad evolves very quickly, making it necessary to keep up with the latest developments in techniques. That's why I want to give my students who have already followed the course drawing a Floor plan with Procreate from me: the opportunity to learn how to draw perspectives (1 point perspective, 2 point perspective, and much more) on your iPad. Inspired by that, I decided to find a high quality education on this subject.
My colleague Kate, a teacher from Finland (whom I admire for her sketching skills) actually offers this course.
After deciding to work with Kate, I can now offer you the "Drawing Perspectives on Your iPad" course in English. The course is focused using the Live Home 3D Pro and Procreate apps.
With kind regards, Olga
Designed to give you the
necessary functionality for
perspective construction and
drawing.
No expensive programs will
be needed to complete the
course. Only licensed and
affordable software.
Sit back in your favorite chair
and learn while working only
with an iPad and Apple
Pencil.
Discover how to create perspective easily and quickly in the
Live Home 3D Pro app and draw attractive and atmospheric
interior illustrations in the Procreate app.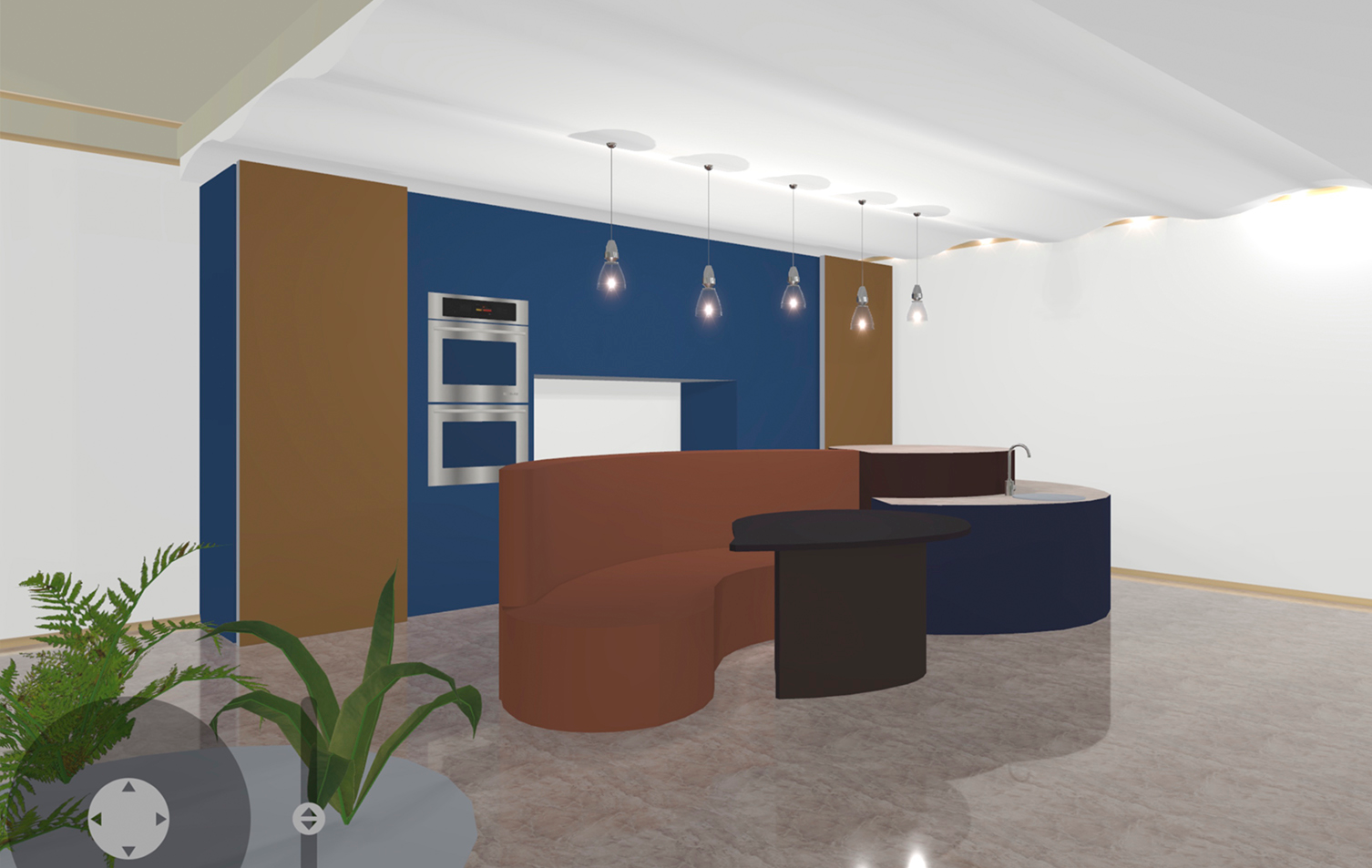 What will you achieve after this course?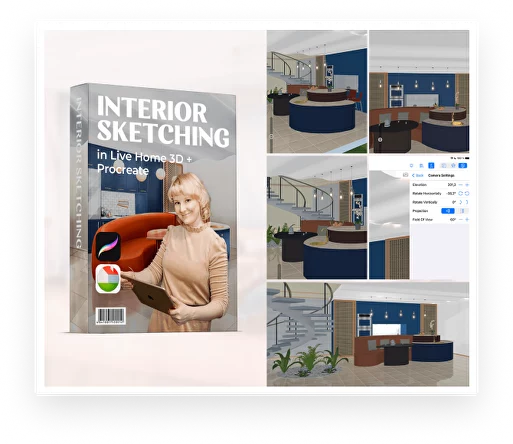 You will:
2X the speed of creating a sketch compared to before you started.
Gain confidence in the accuracy of perspective drawing.
Feel comfortable taking new orders of any complexity.
Have more time for creativity.
Learn the technique of creating an atmosphere in a sketch.
Voor Nederlandse cursisten een speciale kortingscode: sketch
yes I want that too
Here's What You'll Learn In the course
01 Feature
How to quickly and accurately build 3D models of any room.
The principles of setting the point of view and cameras correctly.
How to work with materials and objects from the library.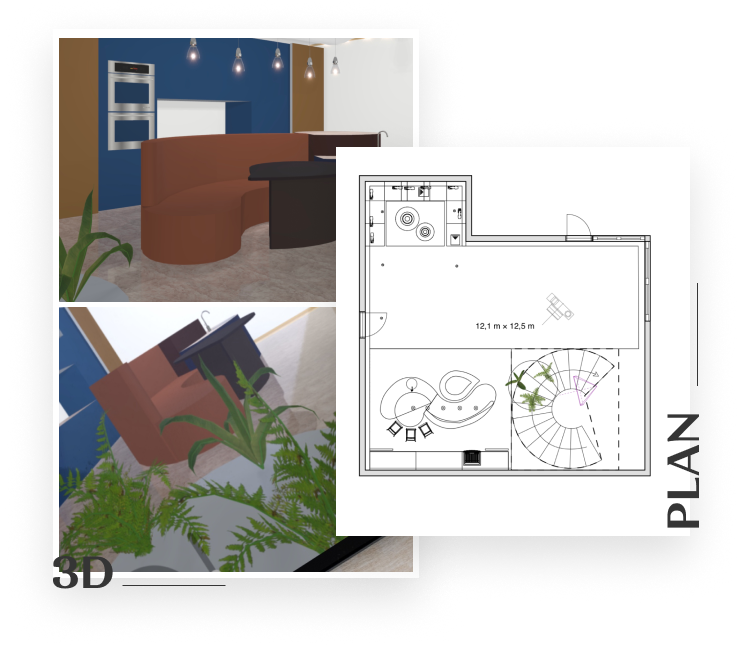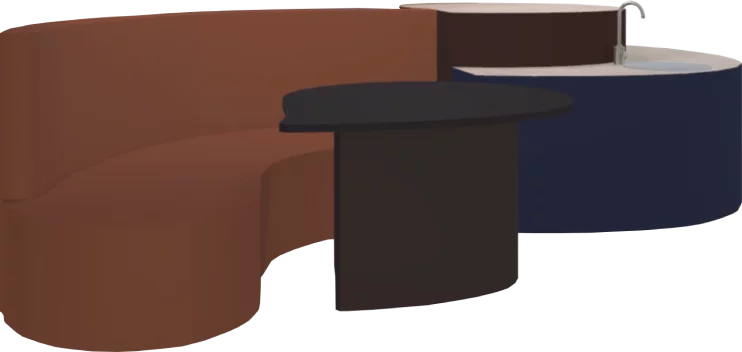 02 Feature
The technique of modeling your own objects, setting the lights, and working with Trimble 3D Warehouse library.
03 Feature
How to effectively show the textures of marble, metal, and wood.
How to work with a Drawing Assist (Procreate tool) to build perspective.
How to show the atmosphere of a room with shadows and light.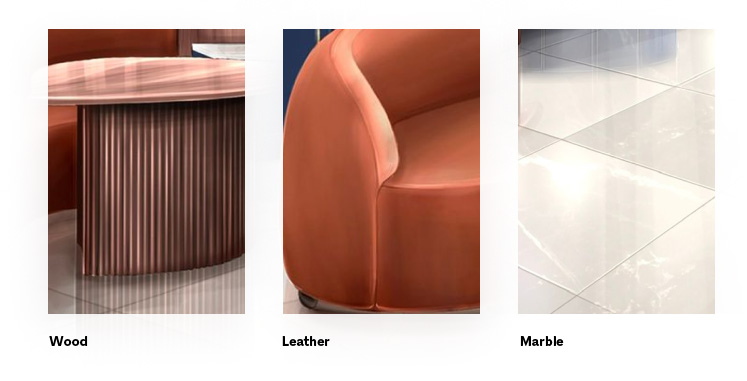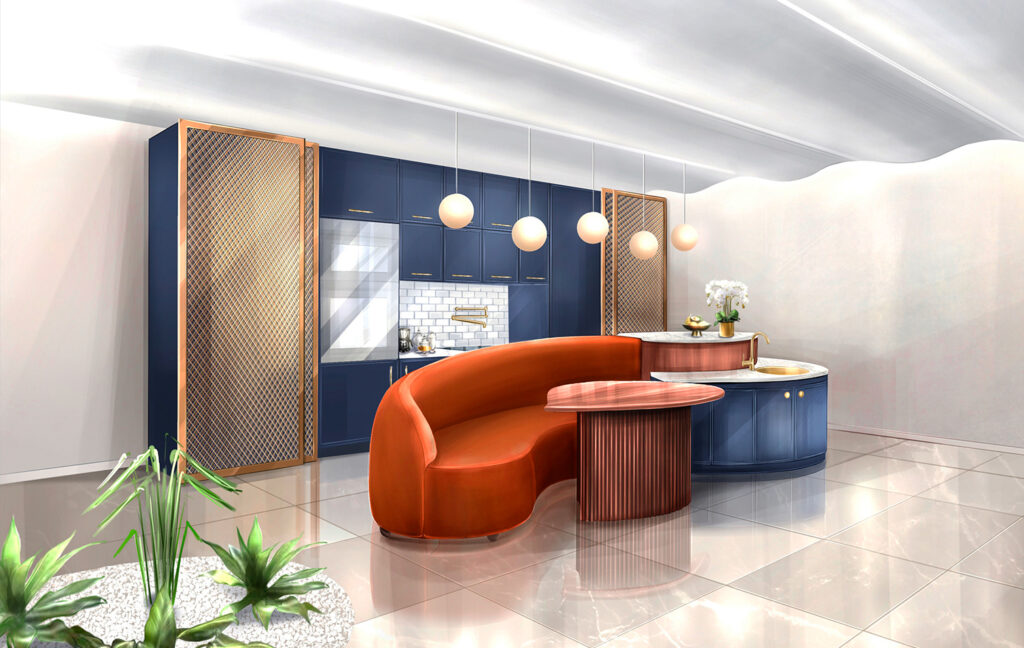 04 Feature
How to work with layers Modes, Clipping mask, and Alpha Lock.
How to edit photos in Procreate and effortlessly add them to a sketch.
Voor Nederlandse cursisten een speciale kortingscode: sketch
I would like too
Course language – English
This course is offered in English. It is mainly designed for intermediate level designers but
can be useful for both beginners and experienced interior designers and illustrators who
want to improve their skills in digital sketching. It's the perfect middle ground for anyone
interested in improving their skills in Live Home 3D Pro and Procreate.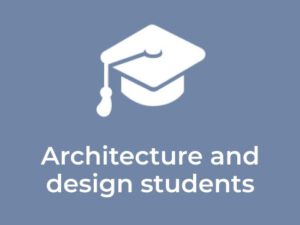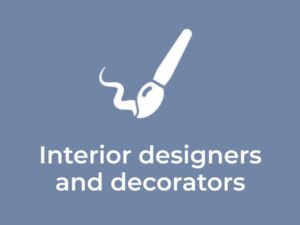 What Is Required For The Course?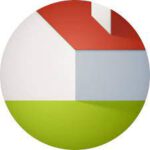 Procreate + Live
Home 3D Pro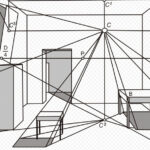 Basic knowledge of the
Procreate app and
Perspective Drawing is best.
(This course includes a lesson
about the interface and basic
tools of the Procreate app.)
This course consists of technical specifications, a mood board with
images that will be used for the course, and ready sketch in
procreate format.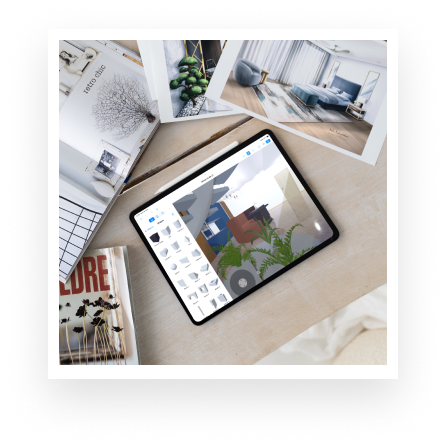 01 module
Live Home 3D Pro
Lesson 01. Application installation and basic tools. (14 min)
Lesson 02. Start modeling the space in the Live Home 3D Pro app. (8min)
Lesson 03. Kitchen island modeling. (11 min)
Lesson 04. Kitchen cabinets modeling. (13 min)
Lesson 05. Wave ceiling modeling and 3D model of the space finalizing. (16 min)
Lesson 06. Camera settings and adjusting the perspective for the future sketch. (4 min)
Lesson 07. Additional lesson about using materials and object library in Live Home 3D. (20 min)
You will create a 3D model of the space and learn how to use Live Home 3D for modeling.
02 module
Procreate
Lesson 08. Procreate App Tools Quickstart Tutorial. In this lesson, you will learn how to use the tools of the Procreate app for creating digital sketches. (14 min)
Lesson 09. Tips and tricks of the drawing process: how to make strokes, how to work with blending modes in layers, etc. (7 min)
Lesson 10. Sketch creation in outlines based on the 3D model. (13 min)
Lesson 11. Start coloring the sketch. Fill the sketch with solid colors. (7 min)
Lesson 12. Coloring the sketch. Working on the floor, sofa, and table. (23 min)
Lesson 13. Coloring the sketch. Continuation. Working on the ceiling and kitchen cabinets. (19 min)
Lesson 14. Coloring the sketch. Continuation. Working on the sliding doors and plants. (36 min)
Lesson 15. Coloring the sketch. Finalizing the work. (16 min)
You will Create a beautiful sketch of the room and learn how to use Clipping mask, Alpha Lock, Layers modes, and the Drawing Assist in Procreate.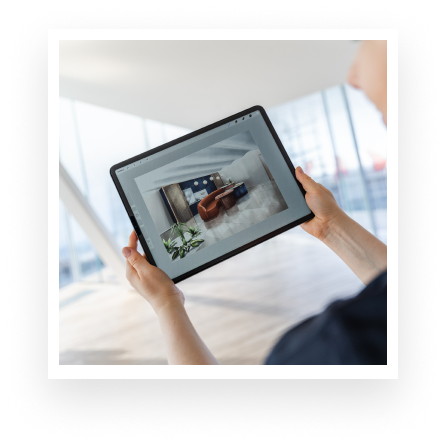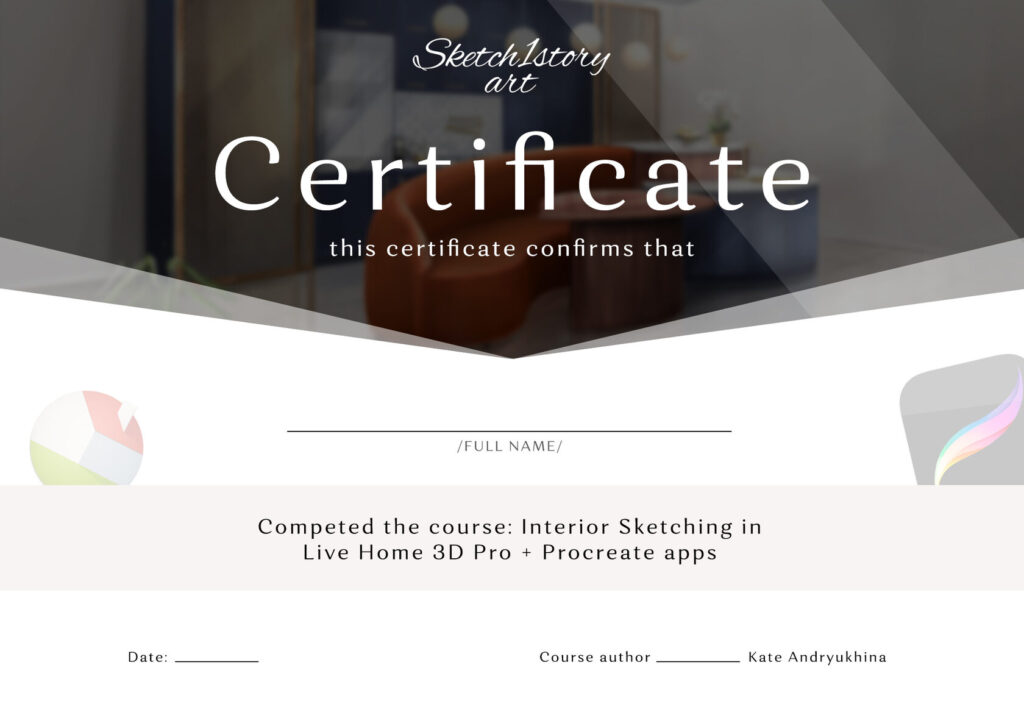 Certificate
Once you have submitted your work, you will get a certificate of completion with feedback
Voor Nederlandse cursisten een speciale kortingscode: sketch
I want it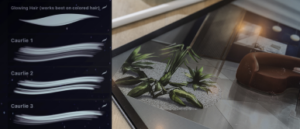 You will get the set of
brushes used in the
course.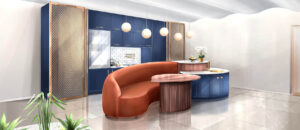 Your will have a sketch in
your portfolio at the end of
the course that is based on
an actual project.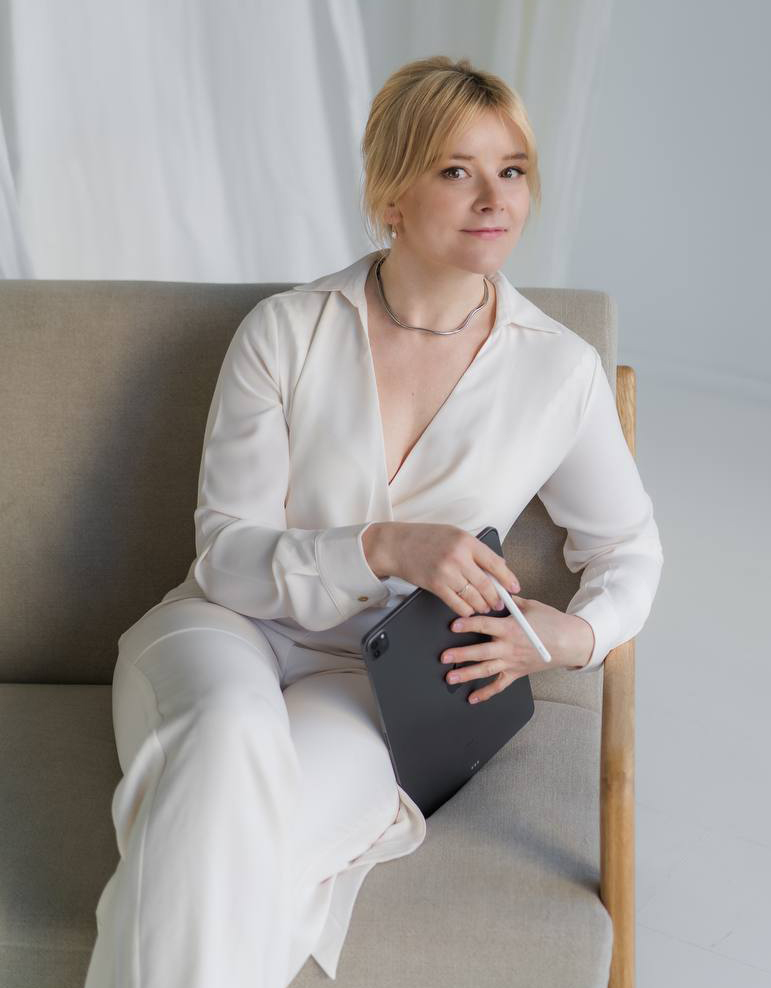 Hello!
I'm Kate
My name is Kate and I'm a digital interior illustrator from Espoo, Finland.
My job is to help interior designers and production designers visualize their idea in a unique way – with hand-drawn illustrations.
I have been drawing interiors for more than 4 years and worked with interior designers all over the world. My customers are from Germany, Qatar, Canada, the USA, Dubai, Finland, the UK, and others.
I drew sketches for kitchens, living rooms, bathrooms, and exterior designs.
I've created different sketches for sets of movies: with Christmas decorations and interior and exterior scenes.
I love what I do! It is very important for me that the client gets the best result and experience from working together.
And I look forward to sharing this passion and expertise with you in my course.
My name is Olga Adler
I have always loved painting and drawing since my childhood. I am originally
from Kazakhstan where I learned the basics.
Right now I have combined my creativity with my passion for interior design in my
company InteriorSketch. By giving both online and classroom courses, I want to
introduce as many people as possible to drawing interior as a professional.
Cause it's so much more fun when you can put all your ideas from your head right
on paper or on the iPad with the greatest of ease. Not only because you develop
further professionally, but also because your customer will appreciate you even
more and your work! I teach my students to look closely at shapes, effects,
contrasts, textures and light and shadow effects. Already more than 600 people have
already followed my courses. In addition to being a teacher, I am also an interior
illustrator. My impressions are used by interior designers, interior stylists,
furniture makers, estate agents, but also image editors and home decorators.
With my sketches I don't just show you something, I want to make you feel something.
To enroll, please choose the plan you prefer to get started! I look
forward to seeing your final sketch!
You will get access to 15
lessons and all the materials
on the platform
You will get the set of
brushes that are used in the
Course
1/2 year access to the lessons
buy now
You will get access to 15
lessons and all the materials
on the platform
You will get the set of
brushes that are used in the
Course
Individualsupport and
feeback
Certificate after the
completion of the cource
1/2 year access to the lessons
buy now
Feedback from the students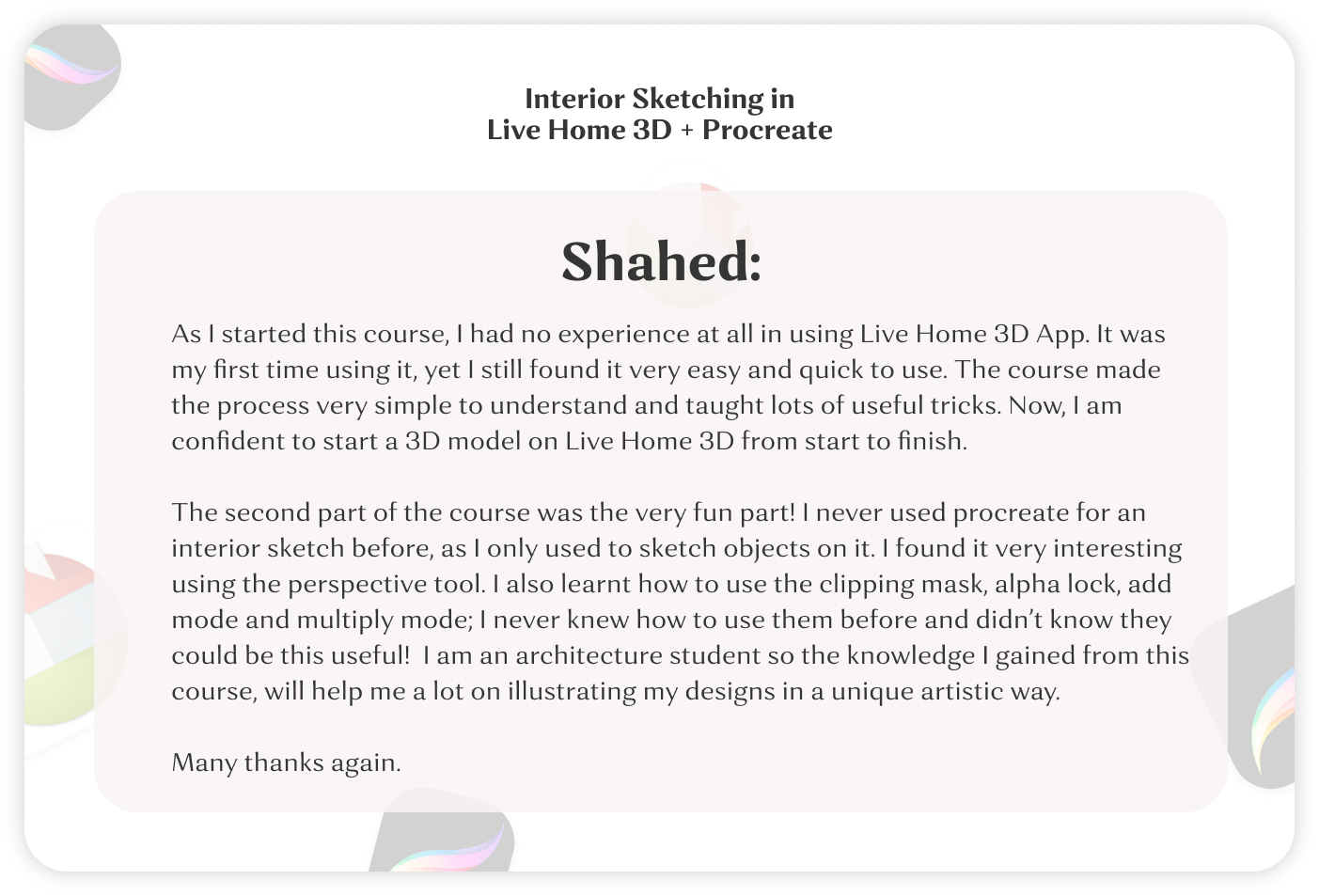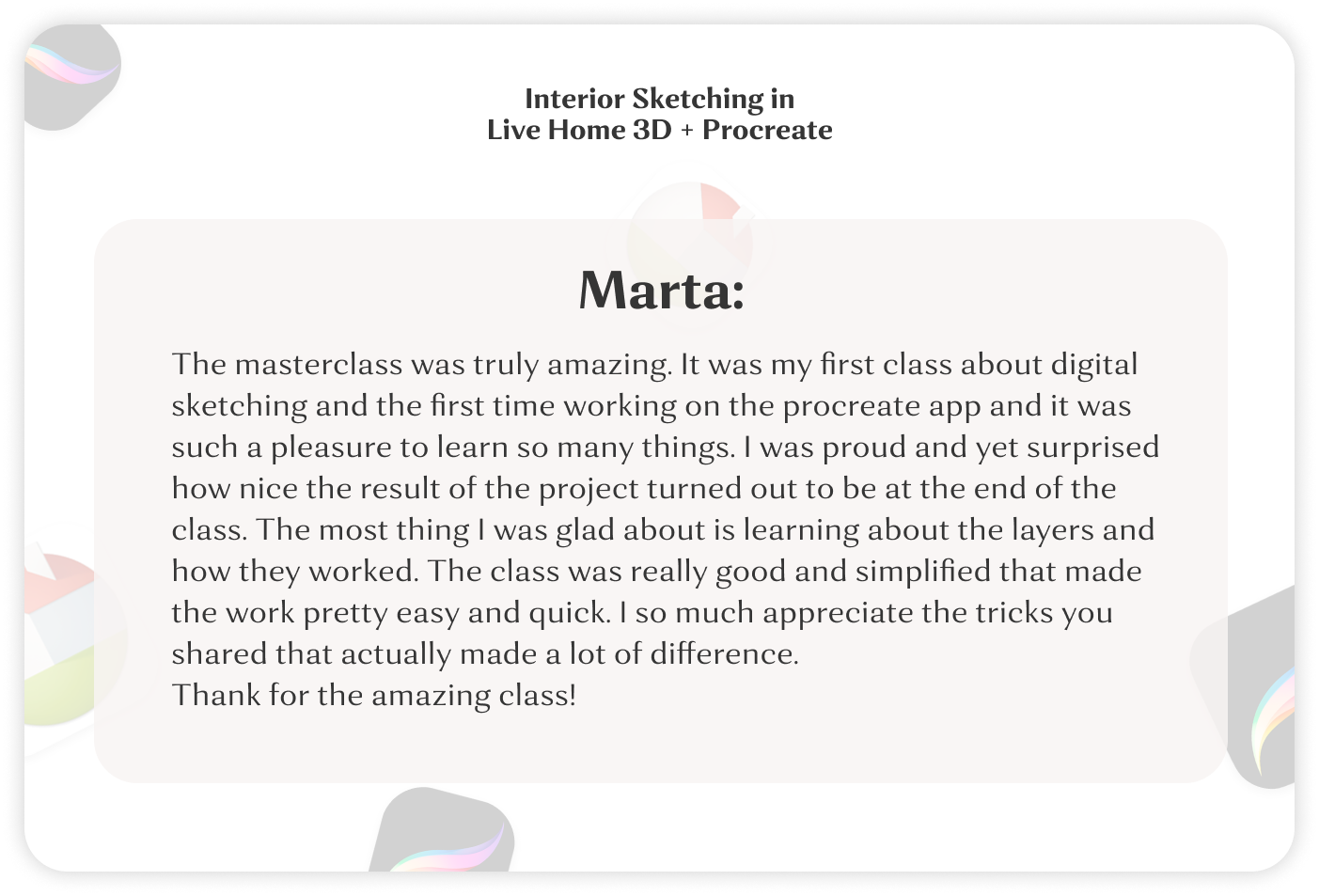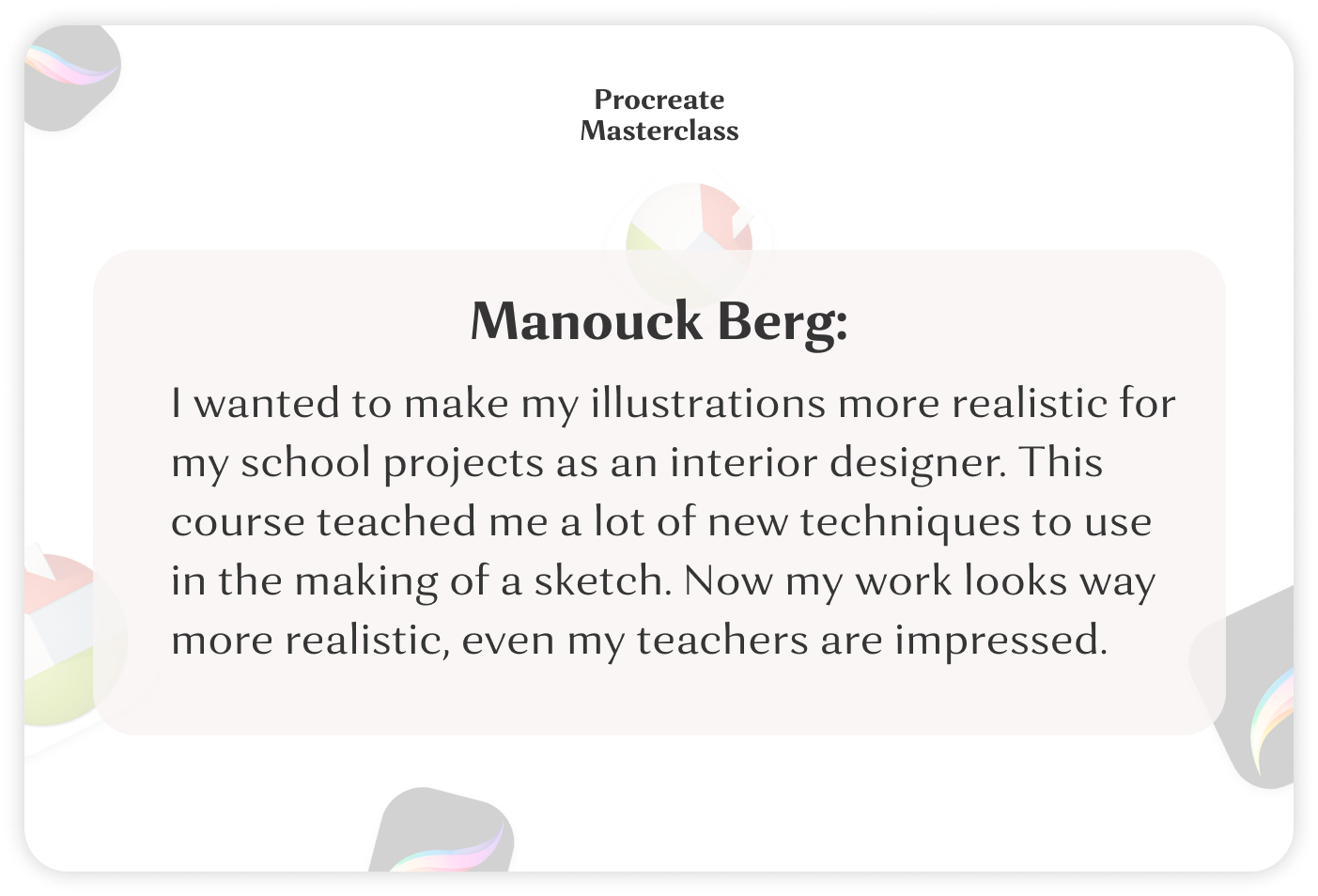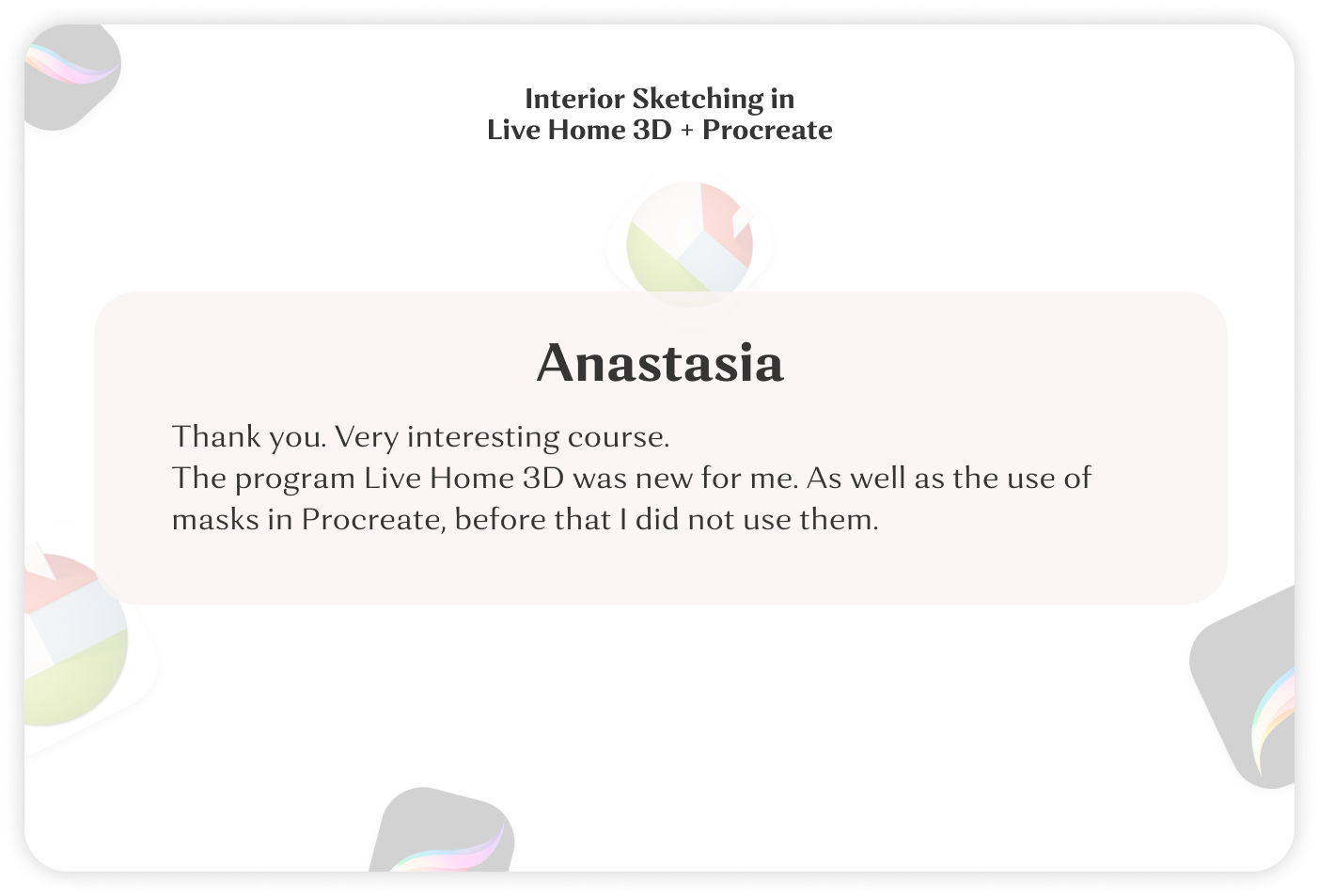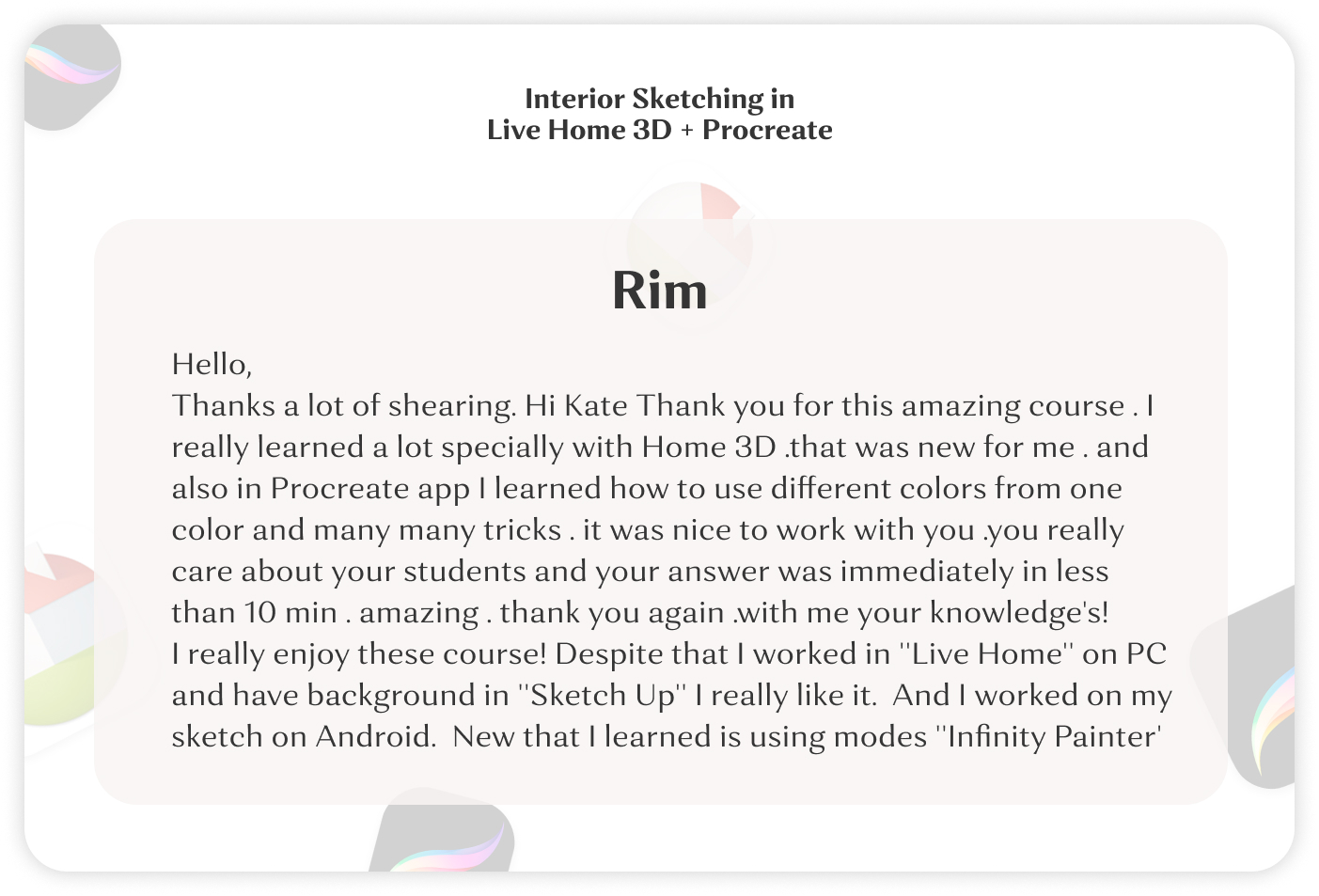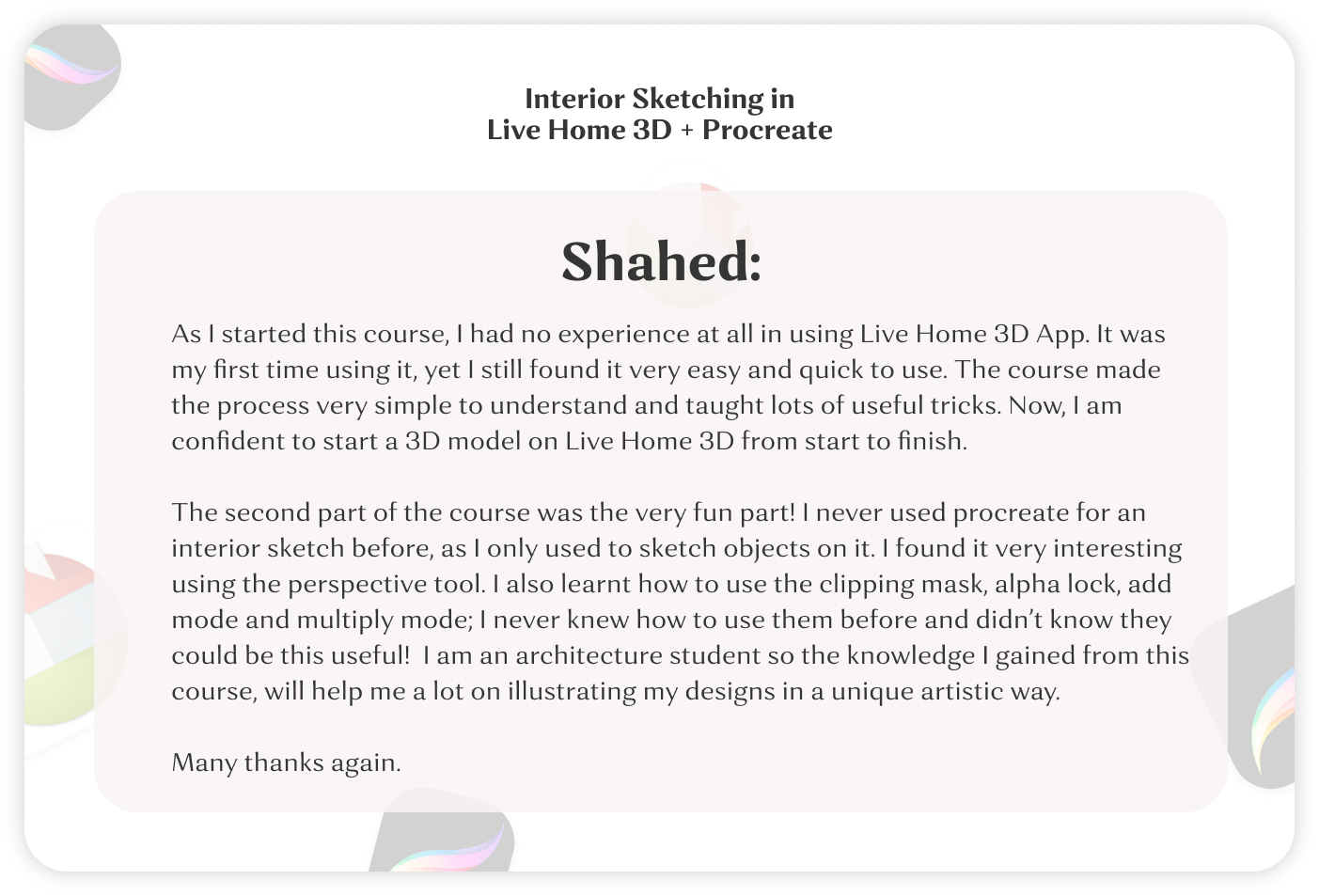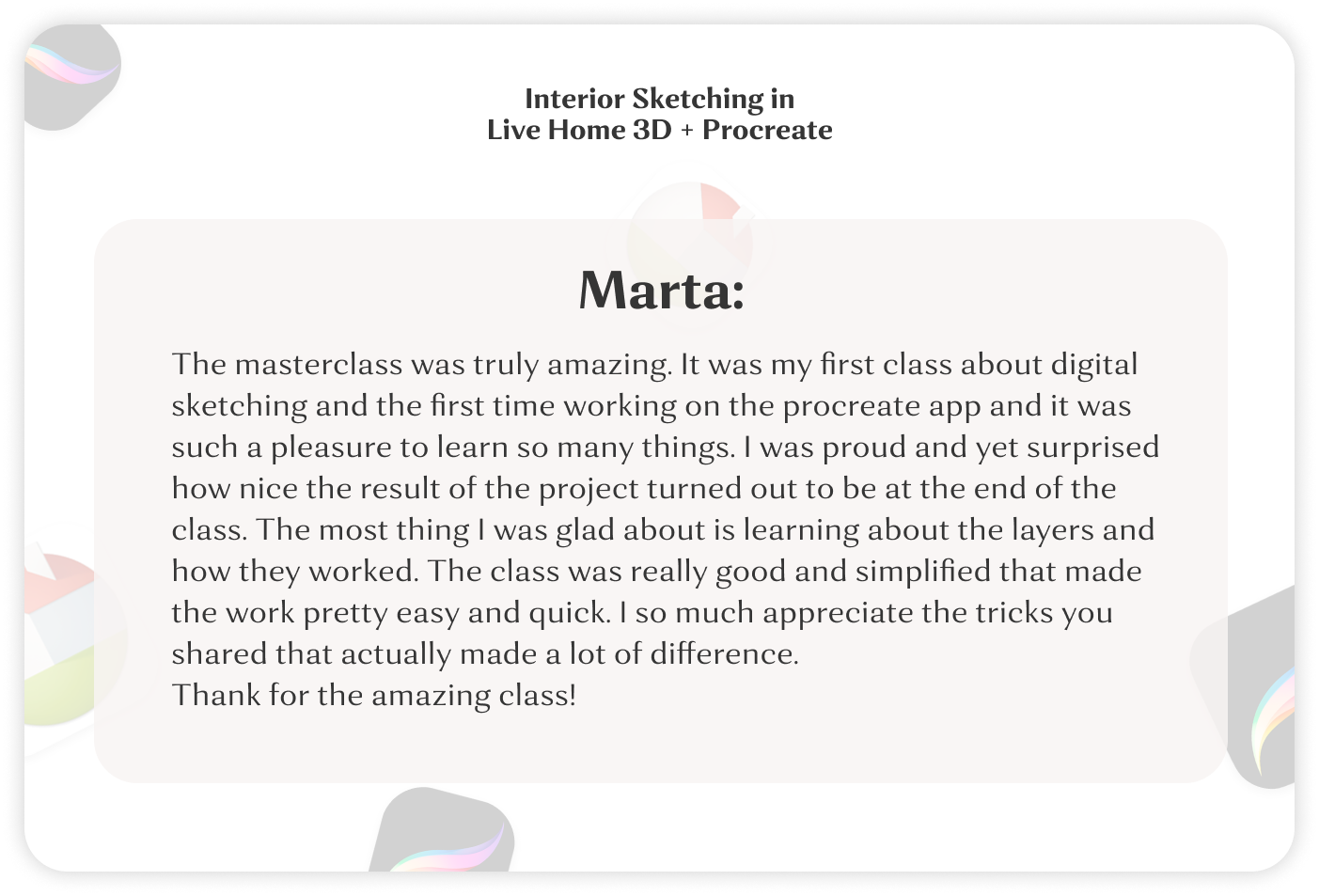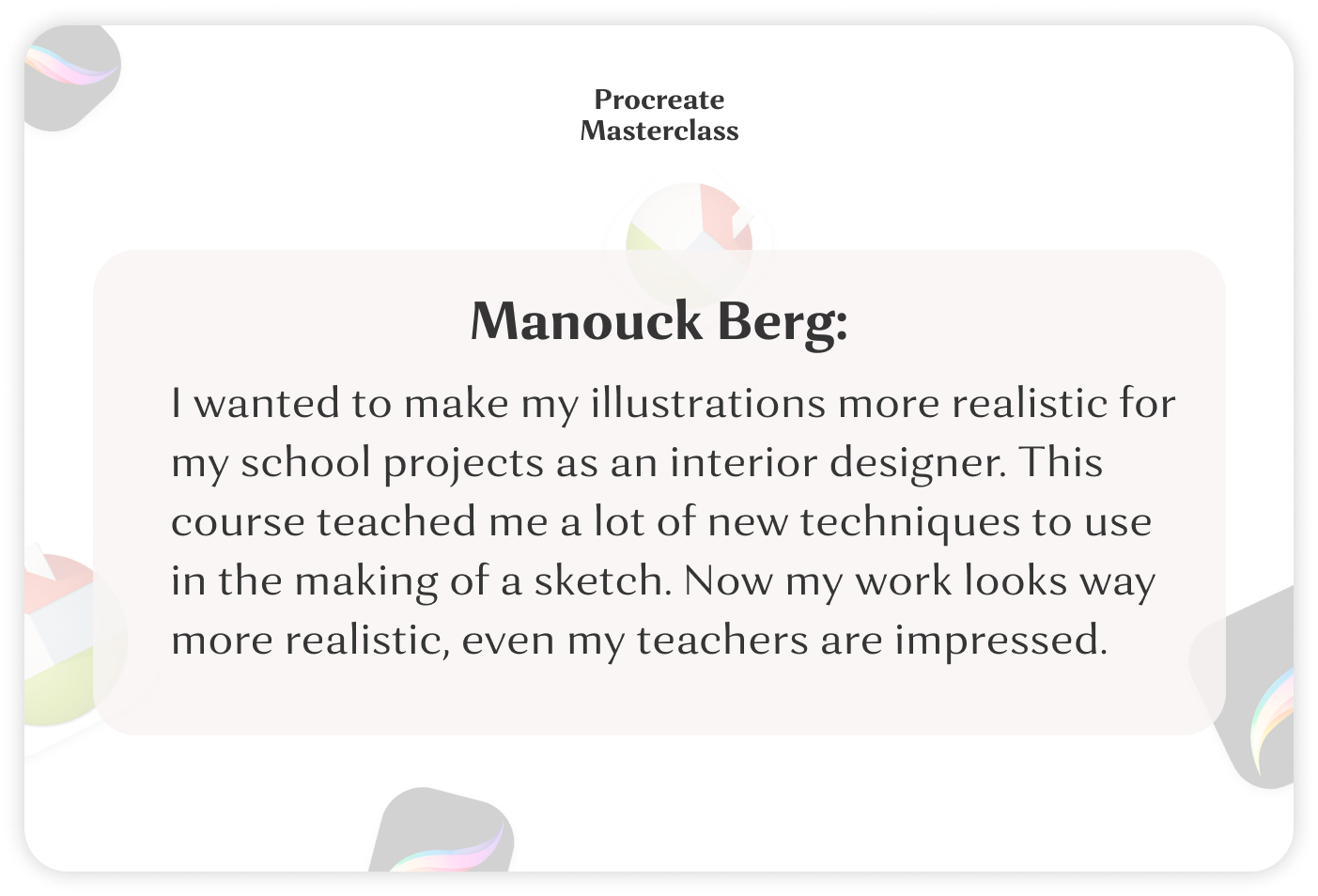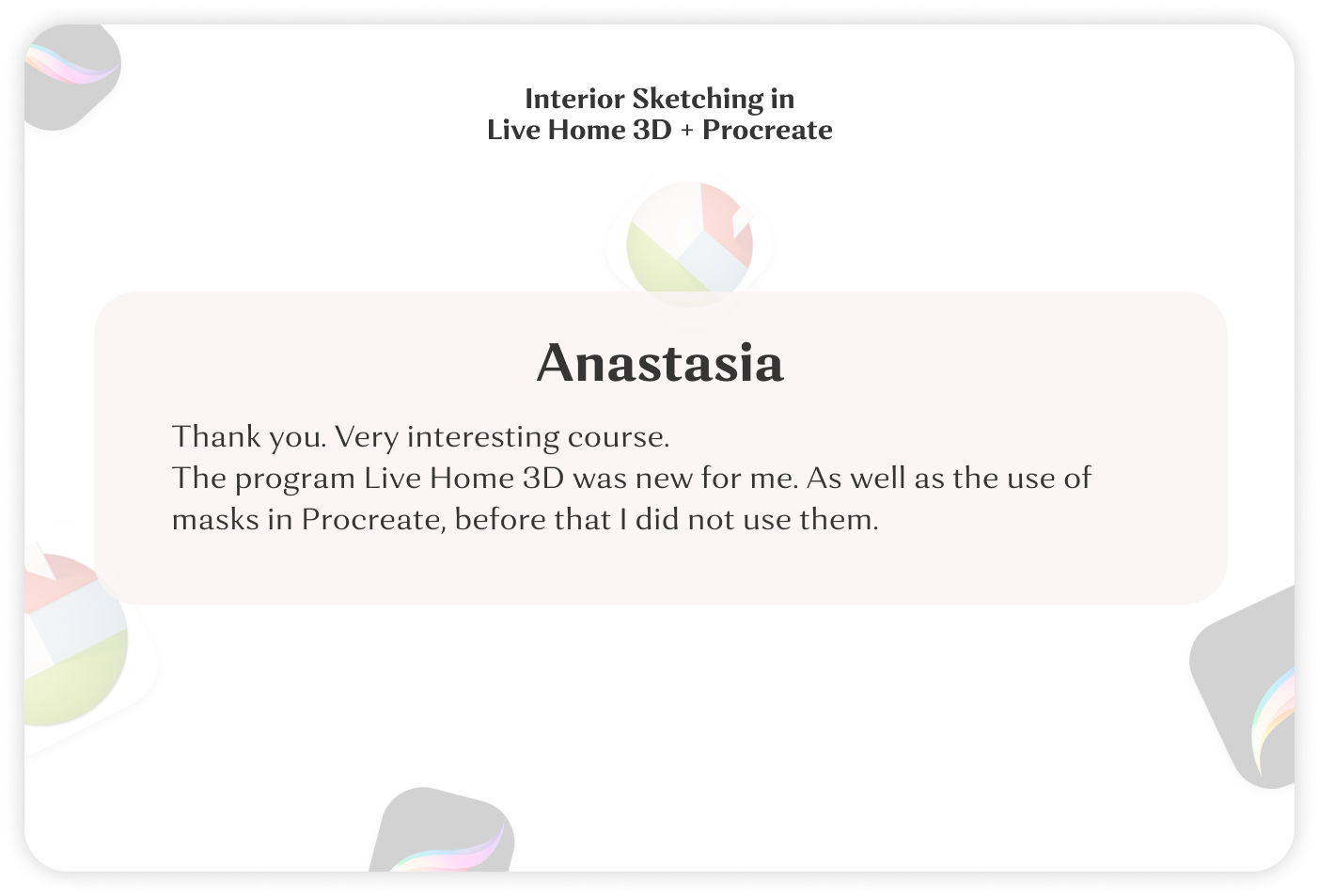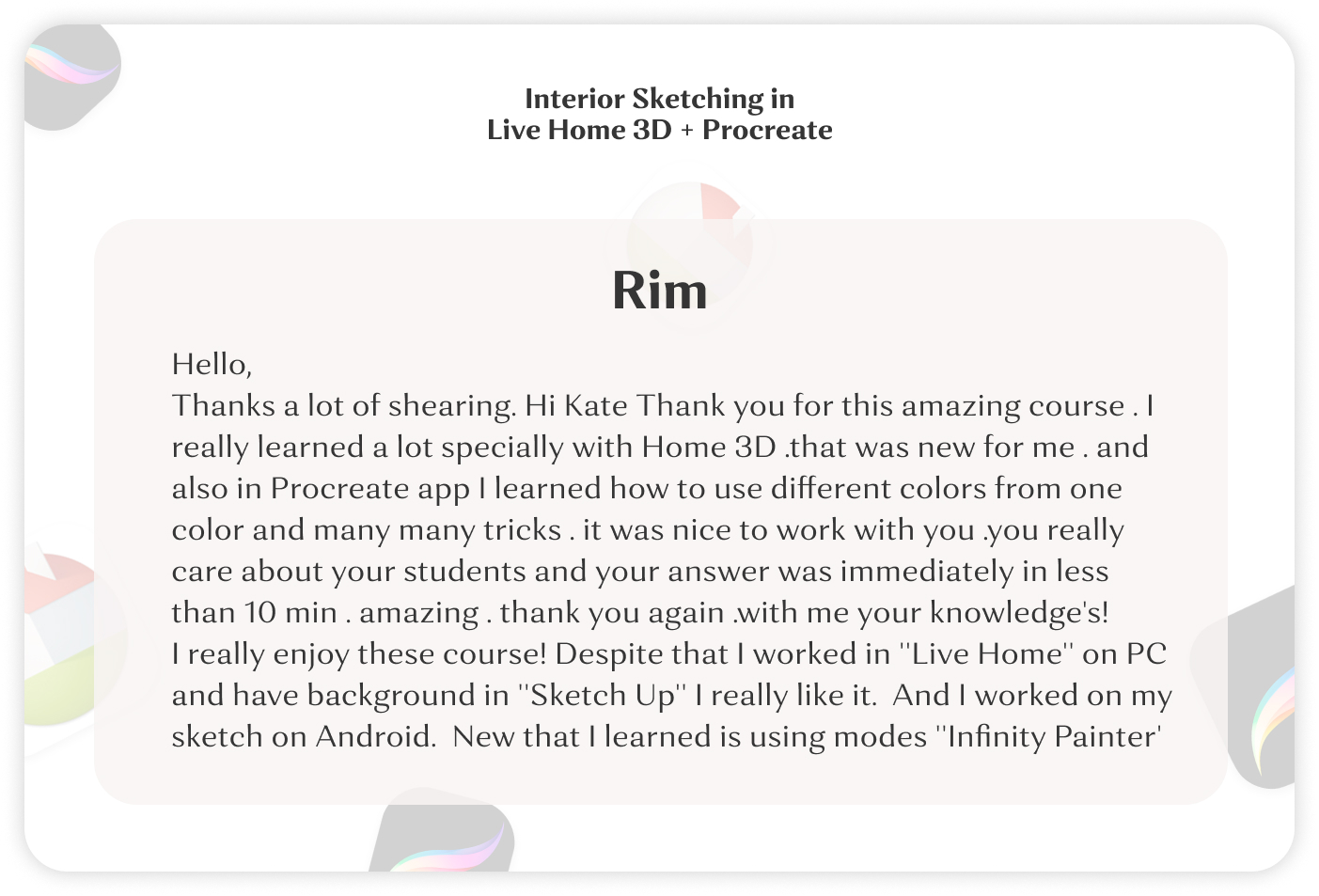 Frequently Asked Questions
What do I need to take the course?
I'm a beginner when it comes to drawing. Should I enroll in your course if I haven't studied anywhere before?
The main purpose of this course is to show the process of creating sketches in two apps: Live Home 3D and Procreate for a real-life project. This course does not include lessons on the basics of perspective drawing. My advice is that you first follow the course drawing a Floor plan from Olga
In the first part of the course we will create a 3D model of space and I think this process is not too difficult for beginners. In the second part of the course, we'll draw the Procreate app over the image using the perspective we got from Live Home 3. If you're not familiar with the Procreate app, we'll cover the details and key tools to help you understand, learn, and make your own sketches better.
How much do applications cost?
The Price for Procreate app is $14.99
The Live Home 3D app is available to purchase once for $49.55 or sign up for a monthly subscription for $9.99/month.
Do you offer refunds for your cource?
This product is not refundable. I've put a lot of effort into creating these lessons and modules. Your access is limited to 6 months, but once you have the knowledge contained in these modules, that's something you can keep forever. Please read the course program in more detail before purchasing, and if you have any questions, I will be happy to answer them by email: kate@mysketch.studio Please note that the course is only for your personal use, and access can't be sold or given to third parties.
How long is your cource?
The course consists of 15 video lessons that vary between about 10 and 30 minutes. The whole length of the lessons is 3 hours and 40 min. All videos are edited so that it is convenient to watch and follow along without getting bored. Completing all of the course assignments should take you about 4-6 hours.
Do I get to keep the brushes after the cource?
Yes! You can use the brushes after the masterclass for your projects. They are yours to use forever.
What is the difference between the two plans?
Plan 2 includes my support during the course and a review of the final sketch. You will get my recommendations for improving the final drawing in video format uploaded on YouTube with a Private link.
Plan 1 does not include this review and my support for each lesson. If you feel during the course that you would like to change the plan from 1 to 2, please send me the message:
kate@mysketch.studio or via WhatsApp